10 Things to Love About Stratford-upon-Avon
To Be or Not to Be in Stratford-upon-Avon?
Without reservation, the answer is To Be, for Stratford-upon-Avon is not only the birthplace of Shakespeare—the greatest playwright of all time—but a beautiful medieval market town with lots to see and do.
Here are 10 of the best.
1. Shakespeare's Birthplace
Described as "a Mecca for all lovers of literature", this restored 16th-century half-timbered house on Henley Street is where William Shakespeare was born in 1564 and spent his formative years.
Considered a substantial dwelling for the time, it was divided into two parts: living accommodations and a separate area for Shakespeare's father to conduct his business as glove maker and wool dealer.
Over the centuries, changes were made to the original façade, and so in 1847, with the aid of luminaries like Charles Dickens, the house was purchased and restored to its original 16th-century appearance.
At the back of the house, the walled garden has been specially planted with flowers and herbs known to be from Shakespeare's time.
Some are born great, some achieve greatness, and some have greatness thrust upon them.
William Shakespeare
2. Anne Hathaway's Cottage
About one mile west of Stratford-upon-Avon sits a beautiful 12-roomed farmhouse where Anne Hathaway, the wife of William Shakespeare, spend her childhood.
Known as Hewlands Farm in the 16th century, it had more than 90 acres of land and is about three times the size of a typical cottage.
3. Mary Arden's Farm
Owned by Shakespeare's mother, Mary Shakespeare, née Arden (c. 1537 – 1608), this working farmhouse in the village of Wilmcote, about three miles from Stratford-upon-Avon, gives visitors a good idea of what 16th-century farm living was really like.
Included in the rare animal breeds kept at the farm are Mangalitza and Tamworth pigs, Cotswold sheep, Long Horn cattle, Baggot and Golden Guernsey goats, geese, and even a Hooded Vulture.
4. Hall's Croft
Housing a collection of 16th- and 17th-century paintings and furniture, Hall's Croft was once the home of William Shakespeare's daughter, Susanna Hall, and her husband Dr John Hall.
The impressive walled garden contains plants that Dr Hall may have used in his obscure medical practices—about which there are further exhibits inside the house.
5. Holy Trinity Church
Known as the place of baptism (1564) and burial (1616) of William Shakespeare, Holy Trinity Church is Stratford-upon-Avon's oldest building, dating from 1210.
Buried next to him are his wife Anne Hathaway and eldest daughter Susanna.
Just one month before Shakespeare's death, his son-in-law was found guilty of fathering an illegitimate son by a woman who died in childbirth. The shame of such an incident would have brought great distress to the family and may have hastened William Shakespeare's demise.
In modern English, the inscription reads:
Good friend for Jesus sake forbear,
To dig the dust enclosed here.
Blessed be the man that spares these stones,
And cursed be he that moves my bones.

6. Nash's House and New Place
Converted into a museum that traces the history of Stratford-upon-Avon from the earliest known records, Nash's House on Chapel Street sits next to the ruins and gardens of Shakespeare's last residence, known as New Place.
Shakespeare died at New Place in 1616, leaving the house to his daughter, Susanna, who moved in with her husband Dr John Hall.
7. Royal Shakespeare Theatre
Home to the Royal Shakespeare Company (RSC), the recently redeveloped theatre complex sits on the banks of the River Avon and is dedicated to the life and works of William Shakespeare.
Going back to its roots, the "one-room" theatre brings actors and audience closer together, with a stage that reaches out into an audience on three sides—creating a more personal, traditional Shakespearean theatre experience.
The redeveloped theatre takes design inspiration from the first Victorian memorial theatre complex, with the observation tower providing the same commanding views of the River Avon and environs.
8. Walking the beautiful Tudor-lined streets
The name Stratford derives from a combination of the Old English strǣt, meaning "street", and ford, where a road forded the river Avon.
As you walk Stratford-upon-Avon's streets, you are immersed in the timber-framed Tudor architecture of Shakespeare's era.
Until around the late 19th century, sheep from the nearby Cotswold Hills were brought to slaughter in Sheep Street.
One of the oldest buildings in Stratford-upon-Avon, a resident of Shrieves House on Sheep Street (below) is said to have been the inspiration for the character Sir John Falstaff—appearing in three of Shakespeare's plays.
Military and political leader Oliver Cromwell, who beheaded King Charles I of England, is thought to have stayed here in 1651.
Just off Sheep Street is Shrieves walk, a very quaint walkway with several small independent stores, including a Vintage Clothing shop.
With its many al fresco cafés and street entertainers, Henley Street is a pedestrian tourist and shopping precinct.
9. Sightseeing Tours
From "hop-on hop-off" open top buses, to relaxing canal and river cruises, there are lots of ways to see and experience Stratford-upon-Avon's many delights.
Centrally located between the main shopping streets and the Royal Shakespeare Theatre is Stratford Canal Basin, a bustling mooring center for Canal and River tours.
Whether you prefer a leisurely 45-minute cruise or lunch, dinner, or cream tea aboard the "Countess of Evesham" luxury restaurant cruiser, you'll find it here, along with a large selection of snack and ice-cream vendors.
10. Pubs, Restaurants, and Hotels
Whether you prefer cozy pubs with a fireplace or the opulence of a Victorian mansion, Stratford-upon-Avon has a wealth of options for accommodations and dining.
Garrick Inn is reputedly the oldest pub in town. Although the precise date of construction is not known, it is considered to be built in the late 16th century, with parts dating back to the 1300s.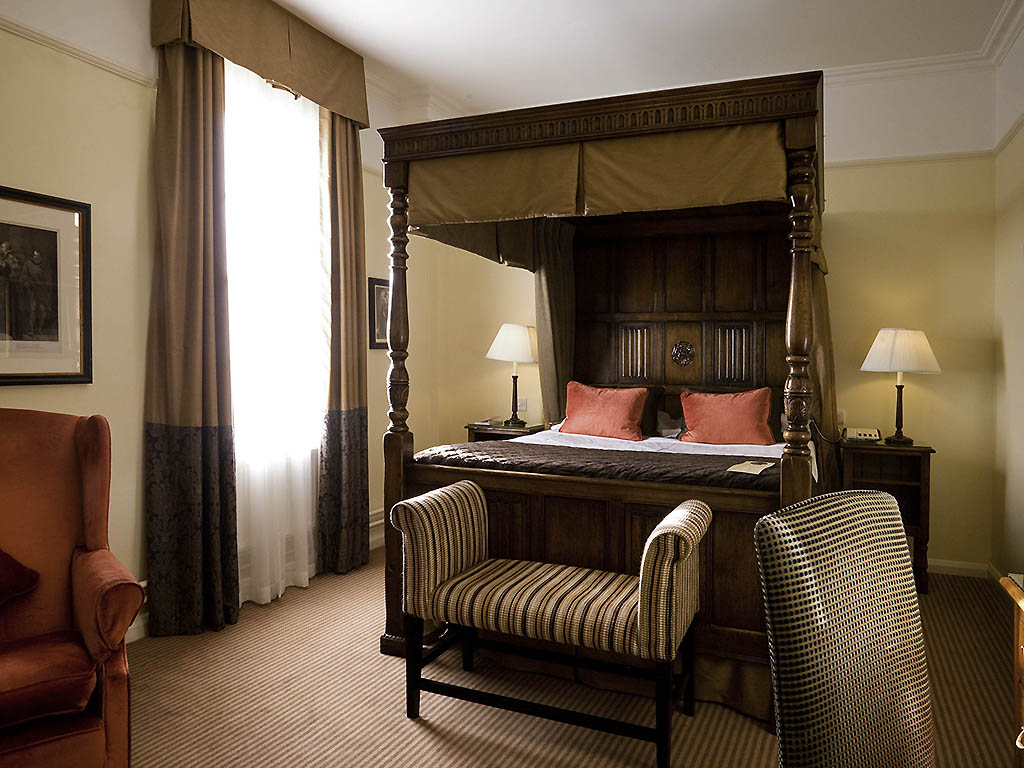 Alas, poor Yorick! I knew Stratford. A place of infinite jest, of most excellent fancy. Alas, can it be time to leave already?